Realtors® Care Day Volunteer Information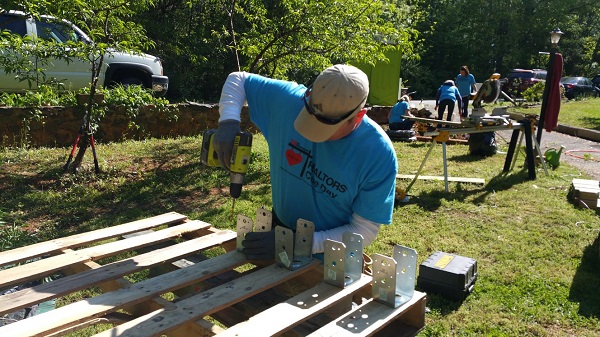 Volunteers perform exterior repairs on homes, including:


Basic rehab/minor construction improvement projects
General site clean-up
Gutter repair and replacement
Handicapped accessible ramp construction
Landscaping
Painting
Window replacement
Volunteers not comfortable with physical labor can provide valuable assistance in other ways, including delivery of food and supplies to site locations. If you are interested in volunteer opportunities that do not involve physical labor, email crrafoundation@carolinahome.com.
Volunteers are kept informed through e-blasts that provide updates and work assignments during the weeks prior to the event. Each home site will have a site captain and project manager to lead the day's repairs. Volunteers will be contacted by their site captain.
All volunteers will be given a Realtors® Care Day t-shirt upon arrival at their site and must wear their t-shirt while on site. All volunteers must be Realtors® and are required to agree to the terms and conditions of the volunteer release form upon signing up online.
See Event Details and the Event FAQ (for volunteers) for more information.
Realtors® Care Day is a Canopy Housing Foundation initiative.
Find Realtors® Care Day on Facebook!