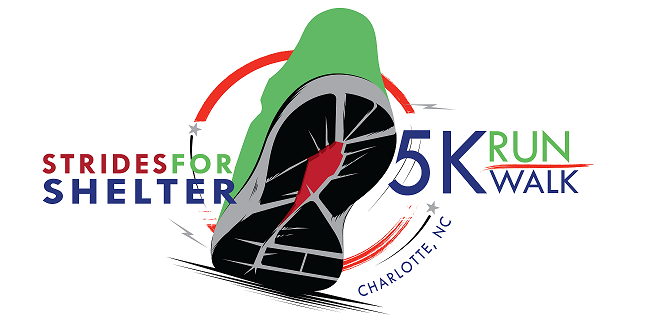 The 2018 Strides for Shelter 5K is one of the only local races dedicated to housing issues. It offers a full morning of activities for the entire family. In addition to the 5K Run/Walk, participants enjoy a Fun Run around the lake and an after-party with food and entertainment.
Proceeds from the 2018 race benefited Men's Shelter of Charlotte
Men's Shelter of Charlotte operates Mecklenburg County's only two year-round emergency shelters for men experiencing homelessness. In addition to shelter and basic needs, they provide programs focused on helping men increase their income and move to more appropriate housing.
Program services include access to an Income Team to help men gain and connect to employment, use of an on-site Housing and Employment Resource Center (HERC), on-site partners who provide substance abuse, mental health, and physical health services, and access to Housing Specialists who help men navigate options and move into housing.
Funds will be used for the renovation of the 1210 North Tryon Street campus, which has not had any major improvements since its warehouse conversion in 1985. Every night, this campus provides 216 emergency shelter beds and more than 50 additional spaces during extreme weather. The renovation provides for critical repairs, improved functionality and dignity (more privacy in dorms/showers, more openness in community areas), and much improved aesthetics that exude more hope and inspiration.
Past beneficiaries
2016: Urban Ministry
2017: A Child's Place