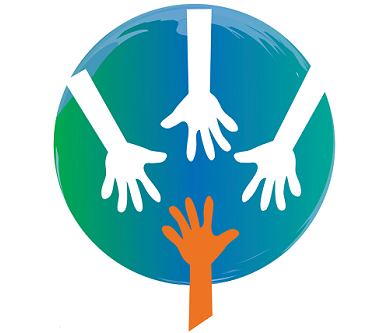 Help honor those in our community who are making a difference in the lives of their neighbors with Canopy Housing Foundation's Humanitarian Award!
About the Award
Established in 2007, the Humanitarian Award recognizes individuals, projects or groups that have made outstanding contributions in the community. The award is given annually and its recipient honored at the Canopy Realtor® Association / Canopy MLS Holiday Awards Luncheon & Annual Meeting in December. Upon winning the award, recipients may designate a nonprofit organization of their choice to receive up to $5,000 from the Foundation. Since 2007 the Foundation has returned more than $35,000 to community organizations through this program.
Information will be available for the 2020 award in summer 2020.
Humanitarian Award Winners
2019: Amy and Nancy DeCaron, who founded Hope of Mooresville, which serves as the only temporary housing facility for women and children experiencing homelessness in Mooresville.
2018: Erin Santos, who established the Isabella Santos Foundation to raise awareness and funding for research and a cure to neuroblastoma, a rare and aggressive form of childhood cancer that ended the young life of their daughter, Isabella.
2017: Shaun "Lucky" Corbett, owner and principal barber of Da Lucky Spot Barbershop, for his work with the "Cops & Barbers" initiative that increases dialogue and creates relationships between the community and police departments.
2016: Don Gately, Executive Director of the CrossRoads Corporation for Affordable Housing and Community Development, where he has led the formation of multiple projects that have helped to elevate the quality of life in the Grier Heights Community.
2015: John T. Crawford was honored for his work establishing the Charlotte Housing Authority Scholarship fund.
2014: Otis Crowder, owner of Crowder Construction, for his work with several nonprofits, including Community Link, an area nonprofit committed to assisting individuals and families in obtaining safe and affordable housing.
2013: Curt Seifart, a real estate veteran and volunteer broker for the Crossroads Corp. for Affordable Housing and Community Development, which has been instrumental in the revitalization efforts in the Grier Heights neighborhood.
2012: Bob Bishop was honored for his devotion to Men's Shelter, McCreesh Place, Lakewood Community Alliance, Urban Ministries and other local organizations.
2011: Ginger Dowdle, founder and benefactor of The Shepherd's Watch, a summer camp devoted to children who age out of the foster care system.
2010: Kids First of the Carolinas has helped thousands of local children and families over the past 20 years; providing shelter, clothing, furniture and appliances, school supplies, medicine, holiday meals, toys for Christmas, and more.
2009: Rev. George Cook Jr., senior pastor at the Greater Mount Sinai Baptist Church, who exemplifies the spirit of volunteerism within this community.
2008: Davidson Housing Coalition's Hands Around Mecklenburg/Mooresville Making Emergency Repairs Safely (HAMMERS) program, which helps to address the prevalence of substandard housing and works toward the preservation of existing affordable housing in the community.
2007: David Barnhardt, a real estate veteran and active philanthropist.
The Humanitarian Award is a Canopy Housing Foundation initiative.