Welcome to Canopy Realtor® Association providing all the coverage our members need to succeed.
Apply for membership in the Canopy Realtor® Association and/or Canopy MLS. CarolinaMLS has changed its name to Canopy MLS to reflect our expansion! See what's under the canopy to help grow your business!
Whether you are buying or selling a home you need a professional with certain skills. That person is a Realtor®. Whether it's a negotiator, advisor, or advocate you want that person on your side. Consult an expert.



Canopy Housing Foundation is the new name for the Housing Opportunity Foundation. Canopy is symbolic of shelter, which our Association's foundation is committed to providing through advocacy, education, funding and leadership.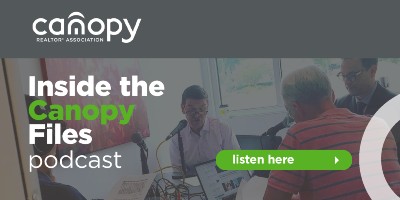 Canopy Real Estate Institute is the new name for Mingle School of Real Estate. Canopy implies coverage and today we're more than a school, we're a real estate institute providing all the coverage you need for your career development and professional growth.