Realtors® Care Day Food Drive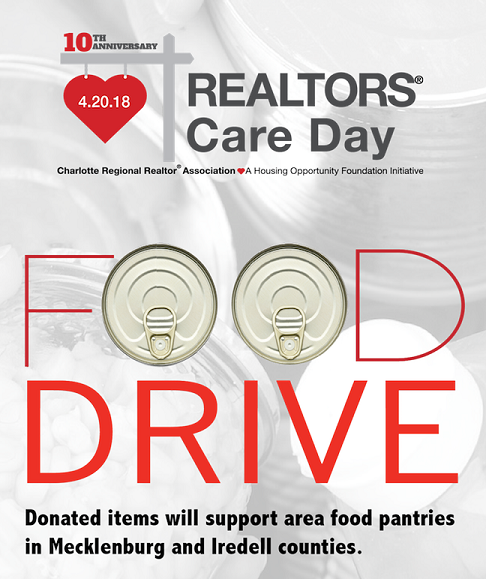 Beneficiaries
The Harvest Center of Charlotte was started over 30 years ago in the Genesis Park neighborhood of North East Charlotte. Ranked as the number one violent crime neighborhood in Charlotte in the early 1990's, Genesis Park was widely known as an open drug market and an area plagued by poverty and hopelessness. The center began as a feeding ministry to this community and throughout the 90's and early 2000's evolved into an organization that provided hot meals, clothing, groceries, transitional housing, and after-school programs.
n 2011, The Harvest Center began offering job readiness and life skills classes to assist adults with making the transition to self-sufficiency. Recognizing the tremendous need for true life transformation of those served, The Harvest Center began its Transformation Program in 2013. By providing transitional housing, counseling, job skills training and connection to a faith community, this program has resulted in countless individuals who were hopeless and living in poverty becoming employed and self-sufficient.
By late 2014, the Board of The Harvest Center recognized that to continue expanding the services offered and to reach more people in our community, it would be necessary to relocate. After considerable research, The Harvest Center chose The Movement Center at 2225 Freedom Drive. A project of The Movement Foundation, The Movement Center partners with a number of effective ministries and local non-profit organizations to provide them with the platform to move their missions forward, grow the community and promote a greater movement.
For the Charlotte area Food Drive, the Realtor® community will partner with The Harvest Center and its partner group, Two Men and a Kitchen to meet the food needs of local Camp Greene families.
The Mooresville Soup Kitchen (MSK) serves approximately 150 people each day for lunch in the soup kitchen. Currently, the organization has 400 families on the list to attend the weekly pantry on Wednesday afternoon. The Soup Kitchen is fortunate to have partnerships with four (4) churches throughout Mooresville who hold community pantries as well as the NASCAR Technical Institute. In addition to serving food to families in need, the Soup Kitchen also offers daily connections to community resources for the guests such as safe and affordable housing, job opportunities, and health care. The organization also partners collaboratively with many churches who provide volunteer cook teams and support the mission of MSK. The primary goal of The Mooresville Soup Kitchen is to eliminate food insecurity for the area's neighbors and to provide connections and training to help them move out of poverty.
Drop-off Locations
Charlotte Regional Realtor® Association
1201 Greenwood Clfs, Suite 200
Charlotte, NC 28204
The Harvest Center
2225 Freedom Dr.
Charlotte, NC 28208
Mooresville Soup Kitchen
275 South Broad Street
Mooresville, NC 28115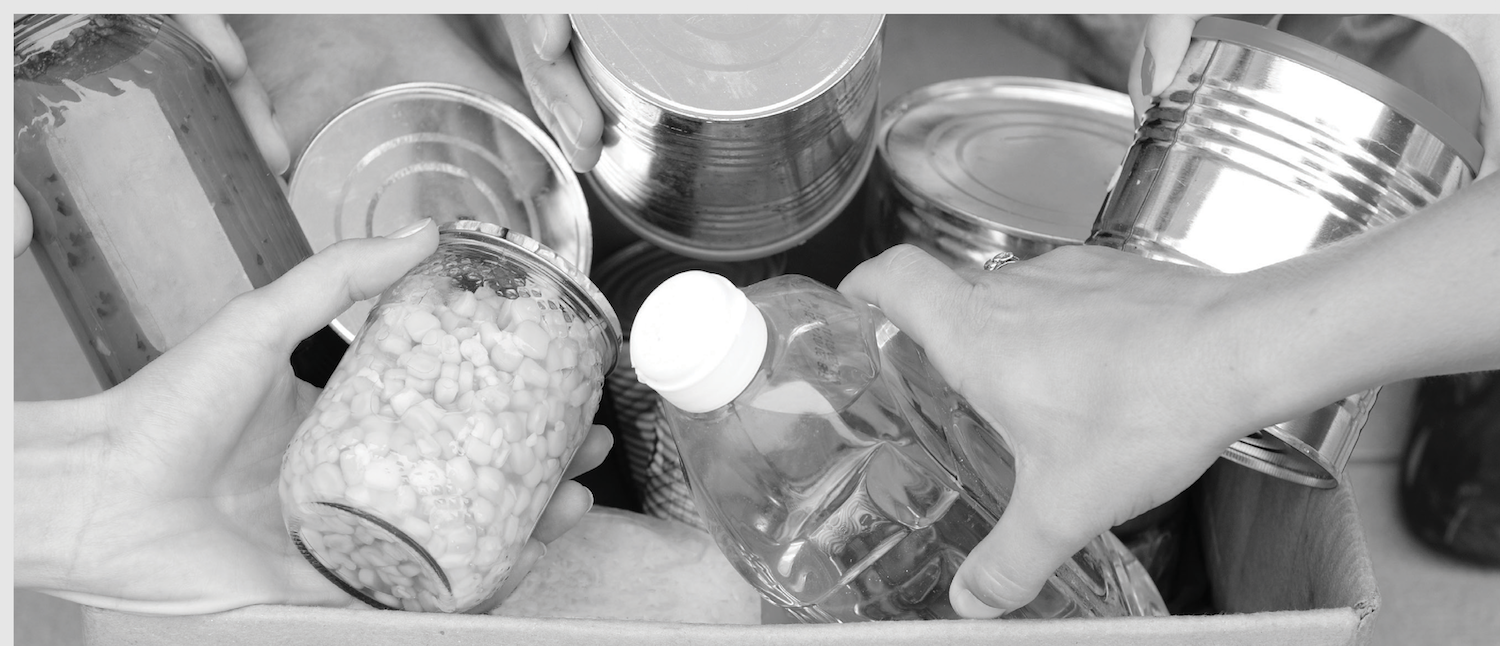 What to Bring
Nonperishable items
Canned vegetables (especially green beans, corn and carrots)
Trash bags (55 gallon)
Toilet paper
Paper towels
Laundry detergent
Dish detergent
Clorox
Disinfectant liquids
Napkins
Last day to donate is Friday, April 20