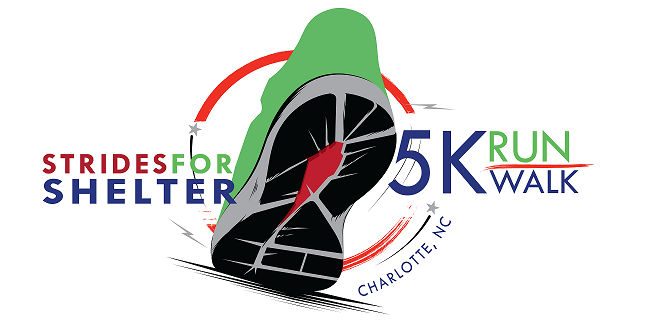 Thank you to the 450 participants who came out to the 2017 Strides for Shelter 5K!
The 2017 Strides for Shelter race raised $15,107.66 for A Child's Place!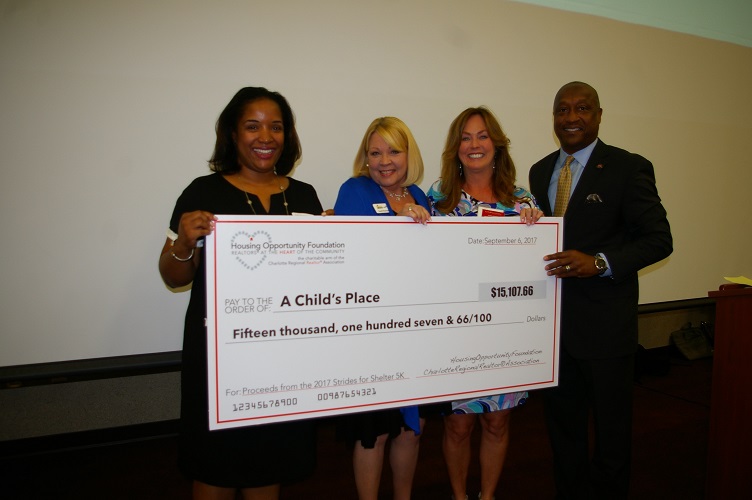 Pictured: Shantiqua Neely, A Child's Place Executive Director; Sandi Buchanan, President, A Child's Place Board of Directors; Joan Goode, 2017 Strides for Shelter Chair; Roger Parham, 2017 Association/CarolinaMLS President
About A Child's Place
A Child's Place works to erase the impact of homelessness on children and their education, supporting children, families and the community by intervening at the point of crisis when a family loses their home.
There are 4,000 homeless children in Charlotte-Mecklenburg Schools. A Child's Place works to help the child maintain focus on education and thrive despite the homeless crisis, while helping the parent address the issues that led to the homeless crisis in the first place.
Strides for Shelter proceeds will be directed to off-set the cost incurred in serving homeless children (currently $1000 per child, per year).
Thank you to our sponsors!
Premier Sponsor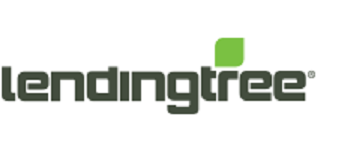 Fun Run Sponsor
Gold Sponsors




Silver Sponsors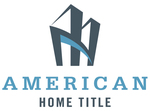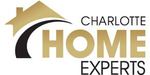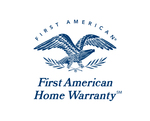 Bronze Sponsor
Choice Home Warranty